Ms L supported us with 5 tickets

Ms W supported us with 2 tickets

Ms J supported us with 1 ticket

Ms H supported us with 1 ticket

Mr Q supported us with 2 tickets

Mr P supported us with 3 tickets
---
5d 20h 42m

08 October 2022
---
Winner! Ms P (GLASGOW)

Won £25.00!

Winner! Mr C (BANSTEAD)

Won £25.00!

Winner! Mx M (LEICESTER)

Won 3 extra tickets!

Winner! Mx M (LEICESTER)

Won 3 extra tickets!

Winner! Mr J (LONDON)

Won 3 extra tickets!

Winner! Ms M (MANCHESTER)

Won 3 extra tickets!

Winner! Mr C (SALFORD)

Won 3 extra tickets!

Winner! Mr B (STOKE-ON-TRENT)

Won 3 extra tickets!
About us
www.palestinecampaign.org
Palestine Solidarity Campaign (PSC) brings people from all walks of life together to campaign for Palestinian rights and freedom.
PSC is a community of people working together for peace, equality, and justice and against racism, occupation, and colonisation. Together we are the biggest organisation in the UK dedicated to securing Palestinian human rights.
We are united in our belief that Israel's flouting of international law, continued military occupation of Palestine, and systematic discrimination against Palestinians is unacceptable; so together we are taking action.
We are taking on corporations that profit from the occupation, our government that still refuses to hold Israel to account, and the media that does not report the truth. And we are building a mass movement for Palestine in the UK.
We believe in people power. The more of us standing together, raising the call for justice and equality, the louder our voice. We know that united we can take on the might of governments, corporations, and the media – and we can win.
Please support our work by supporting the Union Lotto.
Help us share our cause on social media
How the lottery works
That's right, unlike many other lotteries, our lottery tickets are only £1 per week.
30% to your chosen cause and 30% to other causes in affiliated Trade Unions.
Match all 6 numbers and you win the JACKPOT!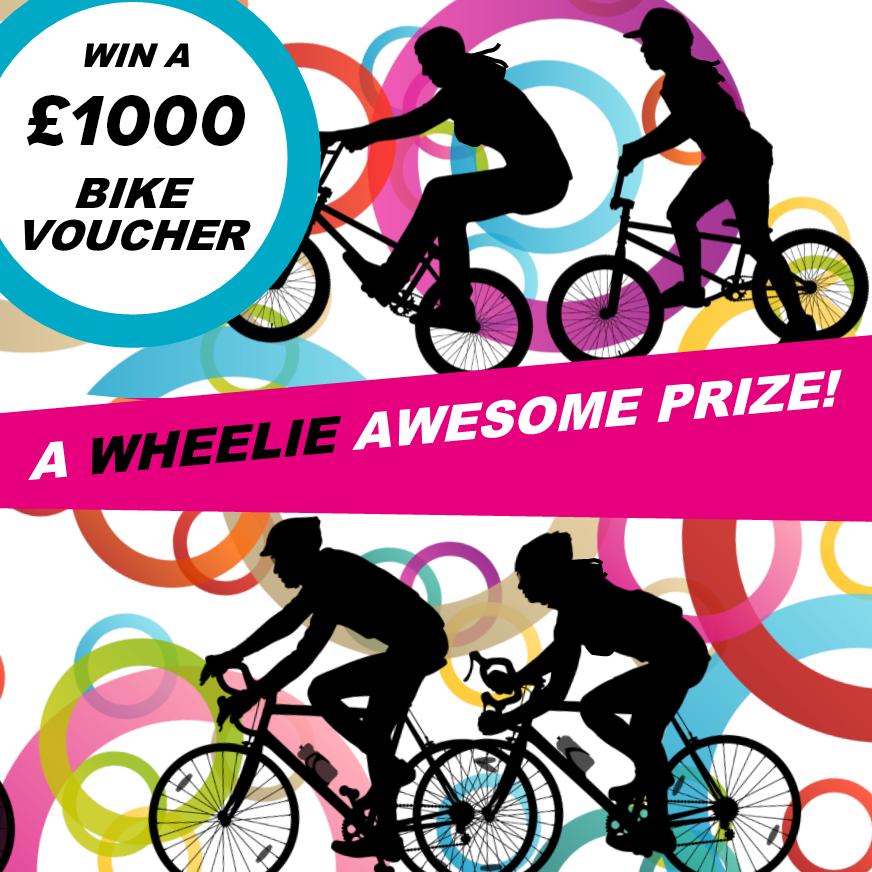 Win a £1,000 Bike Voucher!
Now that summer is over, many of us are looking for ways to keep fit through autumn. Well, we've got the perfect thing for you - on Saturday 29th October one lucky supporter will win an amazing £1,000 Bike Voucher!
Maybe you're looking to save some fuel on the commute? Or perhaps just keeping an eye out for that perfect Christmas present? Whatever your reasons, this WHEELIE is a fantastic prize!